Exploring the Different Types of Metal Fences
Metal fences are a popular choice for homeowners and businesses due to their durability, strength, and low maintenance requirements. There are various types of metal fences available, each offering unique aesthetics and benefits. Big Easy Fences will delve into the different types of metal fences, discussing their features, advantages, and potential applications.
Aluminum Fencing:
Aluminum is a lightweight, weather-resistant, and low-maintenance material that makes for an attractive fencing option. It is an excellent choice for those seeking a sleek, modern, and elegant appearance.
Aluminum fences are available in numerous styles, colors, and finishes, allowing for a high degree of customization. While not as strong as some other metal options, aluminum fencing is corrosion-resistant and requires little upkeep.
Advantages:
Lightweight and easy to install
Corrosion-resistant
Low maintenance
Wide variety of styles and finishes
Steel Fencing:
Steel fencing is known for its strength and durability, providing a long-lasting and secure fencing option. Steel fences come in various styles, including ornamental and tubular designs.
Galvanized and powder-coated finishes offer increased resistance to Rust and corrosion. However, steel fencing is heavier than aluminum and may require more maintenance over time, such as painting or treating for Rust.
Advantages:
Strong and durable
Available in multiple styles
Can be galvanized or powder-coated for increased resistance to Rust.
Wrought Iron Fencing:
Wrought iron fences are known for their classic, ornate, and timeless design. These fences are hand-forged, making them incredibly strong and durable. Wrought iron fencing is ideal for those seeking a traditional or vintage aesthetic, as it can be customized with intricate designs and patterns.
However, wrought iron fences are heavy and may require regular maintenance, such as painting, to prevent Rust and maintain their appearance.
Advantages:
Elegant and classic appearance
Extremely strong and durable
Customizable with intricate designs
Chain Link Fencing:
Chain link fences are a cost-effective and versatile fencing option made from galvanized steel wire. They provide excellent security, durability, and visibility, making them ideal for commercial properties, schools, and residential yards.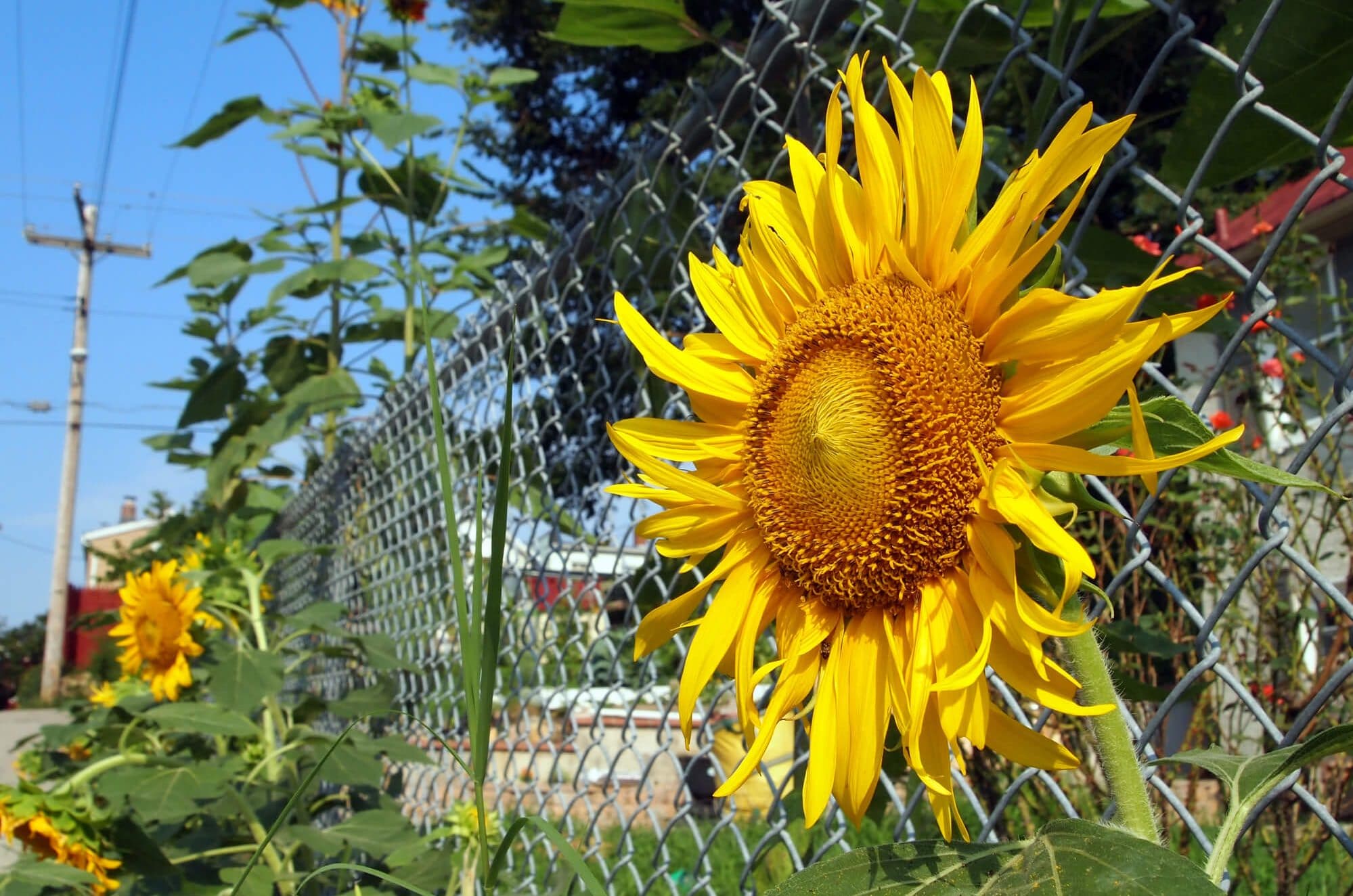 Chain link fences are low maintenance, with galvanized coatings offering increased resistance to Rust. Although chain link fences may not be as visually attractive as other metal fence types, they can be improved with slats, privacy screens, or vines to boost privacy and curb appeal.
Advantages:
Cost-effective
Durable and low maintenance
Versatile applications
Corten Steel Fencing:
Corten steel, also called weathering steel, is a unique fencing material that acquires a protective rust patina as it ages, creating an earthy and distinctive look. This natural patina not only adds visual appeal but also provides a protective barrier against corrosion.
Corten steel fences are an excellent choice for those seeking a modern, industrial aesthetic with a low-maintenance and durable material.
Advantages:
Distinctive, natural Rust patina
Low maintenance
Resistant to corrosion
Stainless Steel Fencing:
Stainless steel is a high-quality, corrosion-resistant material that is widely used for fencing applications. This type of metal fence offers a sleek, modern, and durable option for residential and commercial properties.
Stainless steel fences can be polished to a high shine or finished with a brushed or matte surface, providing a range of aesthetic options. Although pricier compared to other metal fencing choices, stainless steel fencing offers remarkable long-term value since it is durable and requires minimal maintenance.
Advantages:
Corrosion-resistant
Durable and low maintenance
Sleek and modern aesthetic
Expanded Metal Fencing:
Expanded metal fences are made by cutting and stretching a sheet of metal into a diamond-shaped pattern. This creates a strong, durable, and visually interesting fence option that provides excellent security and airflow.
Expanded metal fences are available in various materials, such as aluminum, steel, and stainless steel. They are well-suited for industrial, commercial, and high-security applications, as well as contemporary residential properties.
Advantages:
Unique and visually interesting design
Strong and durable
Suitable for various applications, including high-security
Wire Mesh Fencing:
Wire mesh fencing is a versatile and cost-effective metal fence option, typically made from steel or stainless steel. This type of fence features a grid or mesh pattern, which can vary in size and design, offering a range of privacy and security options.
Wire mesh fences can be coated with a variety of finishes, including PVC or powder-coating, to enhance their durability and resistance to corrosion. These fences are ideal for commercial, agricultural, and residential applications where security, visibility, and ventilation are essential.
Advantages:
Cost-effective and versatile
Wide range of design options
Durable and corrosion-resistant with appropriate coatings
Contact Big Easy Fences Today!
Metal fencing offers a wide range of options to meet diverse tastes, needs, and budgets. Whether you prefer the sleek and modern aesthetic of aluminum and stainless steel fencing or the timeless elegance of wrought iron, there is a metal fence to suit any style and purpose.
Consider factors such as aesthetics, durability, maintenance, and cost when choosing the right metal fence for your property. Evaluate the distinct features and benefits of various metal fences to choose the right one for your property's enhancement and security.
Contact us today to learn more about our fencing solutions.